Science fiction often portends scientific discoveries, and now it seems H.P. Lovecraft was ahead of his time when he conceived of the cosmic cephalopod, Cthulhu. Okay, maybe Cthulhu doesn't exist, but a new scientific paper proposes that cryogenically preserved squid and octopus eggs may have seeded our planet via interstellar asteroids, inevitably leading to more complex, intelligent life on Earth.
Cephalopods, the organisms that include octopuses, squid and cuttlefish, are strangely intelligent and anomalous animals. Able to edit their own RNA, solve puzzles, and short circuit light bulbs with a carefully directed stream of water, these bizarre invertebrates have baffled scientists and even led some to believe they are sentient creatures.
In fact, a recently published New York Times best-selling book makes a strong argument, based on some very convincing anecdotal and scientific evidence, that cephalopods are intelligent, conscious creatures.
This would all seem to make sense when combined with a newly published paper based on the famous theory of panspermia proposed by Cambridge scientists Fred Hoyle and Chandra Wickramasinghe, known as the H.W. Thesis of Cosmic Biology. The theory posits that space-hardy bacteria, viruses, and organisms originate near the galactic center before hitching rides on comets, and subsequently seeding life on rocky planets like Earth.
Though it sounds far-fetched, there is a precedent, most notably seen in tardigrades, the micro-animals proven to be capable of surviving in the vacuum of outer space.
The thesis comes from Hoyle and Wickramasinghe's rejection of the commonly held theory that abiogenesis, or the first origins of life on Earth, spontaneously occurred in hydrothermal vents in deep sea trenches. Instead they argue that a series of evolutionary phases coincide with instances of comets and meteorites raining down on our planet.
Wickramasinghe and 32 of his co-authors say these bombardments coincide with "extinction-diversification evolutionary boundaries." In other words, mass extinction events took place upon impact of these cometary bombardments, whereupon the life that survived became more diverse and newer, more complex lifeforms popped into existence.
But how do these species become more diverse? From retroviruses, capable of altering the genetic makeup of the organisms they infect. These retroviruses are the sturdiest part of the argument as they are one of the clearest instances of "horizontal gene transfer" seen in nature.
These retroviruses started appearing and evolving in conjunction with the species they infected around the Cambrian Explosion 542-million years ago. This was an extinction-diversification event when unprecedented biological diversity and complexity began on Earth. It was also when retroviruses began to insert genetic material into a number of species.
And where do the sentient octopuses come in?
The paper says that in the past 500-million years of cephalopod evolution, compared to their closest relatives, the more primitive nautiluses and other mollusks, octopuses are light years ahead. Their advanced traits appeared suddenly on the evolutionary scene, suggesting they were likely to have been "borrowed from a far distant 'future' in terms of terrestrial evolution, or more realistically, from the cosmos at large."
Essentially, the paper offers two explanations for this massive leap in cephalopod evolution: either cryopreserved octopus embryos arrived from space en masse 275 million years ago, or extraterrestrial viruses delivered a suite of genes that hyper-evolved squid to the more advanced octopus.
The implication is that there is a cosmic gene pool from which intelligent life, including our own species, may have been seeded through cometary bombardment.
This theory parallels Terence McKenna's "Stoned Ape Hypothesis," which posits that a sudden doubling of human brain capacity, a jump in human intelligence, and the formation of language some 200,000 years ago was catalyzed by psychedelic plants, particularly psilocybin-containing mushrooms. McKenna noted that fungus spores are able to survive eons of drift through space until they find a suitable environment to land.
Could octopuses really be from outer space?
While a lot of this does make sense, the paper starts to get freaky while referring to octopuses. According to the paper, cephalopods like octopuses and squids actually fell to Earth from space. These marine animals were frozen in space in a state of stasis of sorts.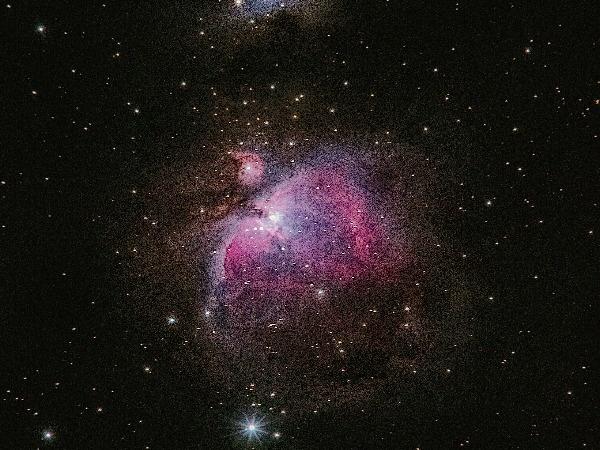 Unfortunately, the paper only posits that this may have happened. It simply proposes it as a legit theory among hundred others about the origins of life on Earth. Others have attempted to prove the same but there is truly no evidence for the same.